A credit card today is one of the most demanding and important source used to make different types of the payments and make online or offline transactions. There are a number of the advantages a credit card provides to a user. The benefit depends on how smartly you use your credit card.
You can learn more about credit card at Antworks Money here.
What is a Credit Card?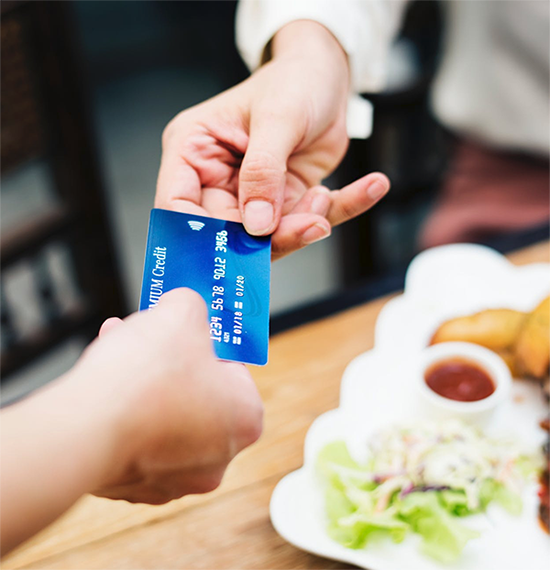 Credit card is an important medium of payment issued by banks to its customers. It carries number of the good features like credit limit and cash withdrawal facility in time of need. Credit cards today are a major means of financial transaction. Because of the great feature and ease of use, it is becoming extremely popular in the country.
A credit card is a good alternate of cash. You can shop, make transaction, pay online, withdraw cash and enjoy a host of the benefits. It is facilitated by almost all the banks on their own flexible terms of use.
How do credit cards work?
The working of a credit card is dimple, and easy. A credit card helps you make cashless transactions. It is easy to carry, store, and use. It provides you more time to make the payment for the purchase of any kind, transactions or other uses done using a credit card.
You can use your credit cards and pay the due on time before the due dates passes. Late fine, interest or other charge may apply as per the respective bank terms and conditions.
What if I pay after the due date of a credit card?
On the payments made after the due date, certain percentage of the interest and late fine charge apply.
How do I apply for a credit card?
Once you are done reading the terms of use and other related condition with credit cards announced by the different banks, choose a credit card that best suits you. You can apply for a credit card according to your need and uses.
You can apply in the different ways. You can visit the respective bank website and apply directly. You can apply through private third party bank consultants. Also, you can make application for a credit card online.
Check your eligibility and go ahead to apply for one or more credit card with good credit limit it will be delivered to your communication address at the agreed time by a bank.
Does a credit card offer protection against fraud?
Of course credit cards provide protection against fraud. If your card is lost or stolen, the liability in such conditions is taken over by the specific bank. Credit cards are made more secure by introducing the need of a PIN number for every single transaction you make. It is sent by bank on the registered contact number of a credit card user. It helps to keep a check on misuse.
Some Important Tips for Credit Card Users from Antworks Money
It is important and necessary to maintain good credit score. It is the credit score that plays an important role in defining your credit history. Follow the following tips to enjoy the use of credit cards and maintain health credit history:
Keep yourself aware of the terms and conditions applicable on credit cards you use
Pay your outstanding before the due date
Always make payment in full until and unless you suffer financial crisis
Spend upto 50% of your credit limit for easy repayment
Avoid unnecessary purchases and do only smart shopping
Always keep your bills safely to tally with your credit card bills to avoid unwanted charges
Avail the benefit of offers, cash back, deals, etc.
Keep in mind your credit card bill generation dates and do not miss payment due dates
What does credit limit mean?
It is the amount of credit allowed to you which also includes cash withdrawal limit. It can increase or decrease subject to certain banking terms.