Now a days a number of chains of banks & NBFCs are floating in market to attract the borrowers to fund their needs in terms of loans. To select the best option becomes tedious if the borrower is not much aware about processing to attain the best services. A number of the facts one should know before going for any type of Loan. Foremost one is to compare the services of different banks & in present scenario no one has so much of time to go for such studies about all banks & lenders available in market. So here at Antworks we assist the client at every step on all the pin points.
What we do at Antworks:
Loans are wonderful. At some point of time in life everyone requires funds to meet out their financial hassles. Antworks is here to provide the best services to our potential clients. Here, on a first note we determine the needs of clients then understand their financial history & future prospects. Afterwards we compare all aspects in the market with various banks, NBFCs & other financial institutions & comes out with the best option that fits the best as per the client's candidature.
How We Work:
We have near about 25+ banks in our list wherewith we do comparison on each of the services of banks & provide the best solution to the borrowers. We work on different steps like Lowest Interest rates, Loan Tenure, Requested loan amount, Monthly EMI, Total Interest amount of Loan, CIBIL Score, Profile of the borrower, Pre-Payment Charges, Pre Closure Charges, Processing Fee, loan disbursal ratio, minimum documents & formalities and best customer services etc. We will go into more details below:
Lowest Interest Rates: Lowest Interest rates is determined on various factors especially on the tenure, amount to be borrowed, Credit Score, profile of the borrower, co-applicant (if any) & borrower's repayment capacity. At Antworks, our most efficient team mark a check on every block & provides the best analysis e.g. if any client is applying for Home Loan we always suggest to include the co-applicant who is in earning position so the credibility of the client can be increased.
Loan Tenure: Tenure is a time frame for which the loan amount is disbursed. It starts from 5 years to 30 years. The EMI seems low if the tenure is longer but at Antworks it is always suggested to opt for the minimum tenure because in long-term tenure overall interest outgo becomes too high.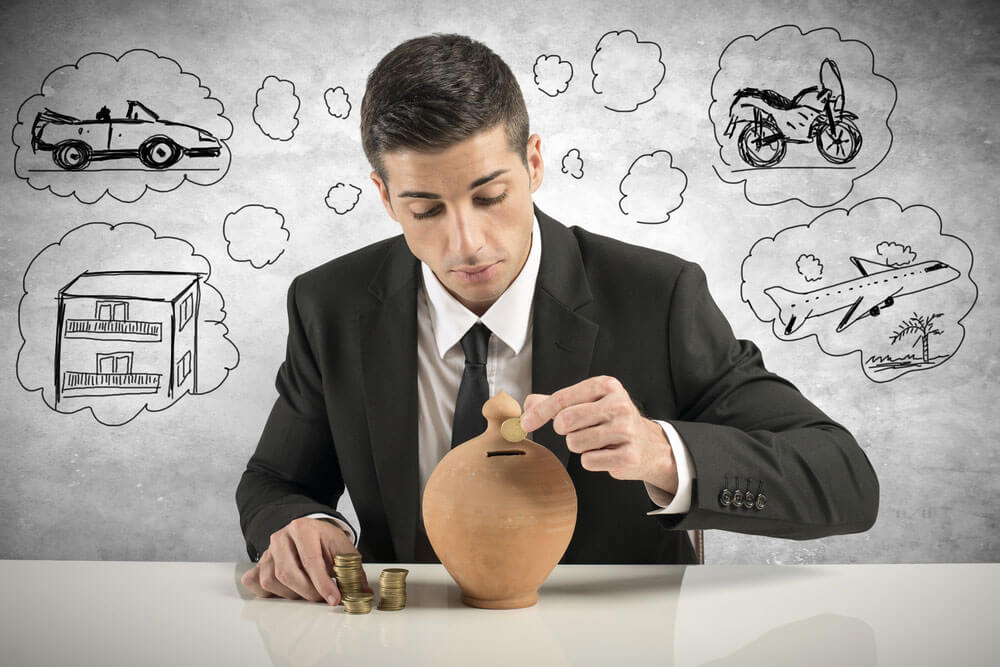 Requested Loan Amount: Most of the borrowers find themselves unable to determine that how much amount they actually need according to their requirements & their profile. At Antworks we make a market survey of the concerned subject which borrower wants to take the fund for. We do a proper counselling to our valuable customers so that they may not have to face unnecessary hassles.
Monthly EMI: The word "EMI" stands for Monthly Equated Installment that is a fixed amount of the fund, what a borrower pays to the bank or lender, on a fixed date of every month. EMI is always calculated on the tenure & approved loan amount. The borrower always looks for lower EMI but on a long run the higher EMI would always cost the borrower a bit less.
CIBIL Score: In banking sector CIBIL Score is known as Credit score too. Credit score is generated on a record of one's all payments history. If the person is paying all his dues on time & on regular basis then his CIBIL Score falls in high grade. The range of Credit score is between 300 to 900. For applying any type of loan a minimum score of 750 is required. The higher the score would be, the easier it would be to sanction the loan & that completely depends upon the overall banking transactions of the borrower. At Antworks we provides services to improve the bad credit score to good one.
Profile of the Borrower: There are many features in a borrowers profile like the nature of the job, his income, number of dependents, stability factor in job & business & existing loans etc. At Antworks we have a team of insightful experts who do a deep study of the working status & financial background of the borrower. Upon that basis we take scrutiny of all the possible factors that can be helpful on all sides of sanctioning the Loan smoothly.
Pre-Payment Charges: At Antworks, we take the criteria of all the banks & then look out that which bank has no pre-payment charge & if banks are charging the pre-payment charge then which banks has the lowest charges what fits to our customers' profile and same process we follow for Pre closure charges too
Processing Fee: Almost every bank has processing fees to sanction the loan. Antworks helps our each & every customers to let them know that which bank has the lowest processing fee so that they can avoid unwanted burdens
Loan Disbursal Ratio: Antworks keeps a records of banks that which bank has the maximum loan disbursal ratio among all. It is always good to select the bank that has the highest rank of ratio
Documents & Formalities: Every Bank & finance lending institution have almost common list of documents but some of them require some specific documents too. Here Antworks exercises to look out those institutions that have the minimum requirements of documents & formalities.
Customer Service: In any industry, to provide the best customer service is the foremost important subject to any company. While dealing in financial matters, one should always seek the type of services institutions provide & check whether they solve the issues within the defined time frame or not. Customer himself can go through the online reviews or can reach to Antworks' consultants to find out the best customer service provider.
So you can see that Antworks is dedicated with its full zeal to make comparisons on all aspects that are required to avail any type of loan. For Antworks client's comfort is most important. Everything becomes easy if you have the proper information about the process.
Come to Antworks & leave the worries away!